Skip to Content
Orthodontics Treatment Cambridge
Cambridge Centre Dental Care has several types of braces and orthodontic appliances for Cambridge, ON patients to straighten their teeth. Stainless steel and ceramic or porcelain attachments account for the most common types of braces. We place them on the front or back of your teeth to use as anchors for the alignment process. Rubber ties are no longer necessary thanks to self-ligating braces. They use latches or doors on the brackets to hold the wire in position. Clear aligners are also available for use when you have aesthetic concerns. When you visit our practice for orthodontic treatment, our team of dental professionals will evaluate the condition of your teeth and advise you on the best option to correct their alignment. Having straighter teeth isn't just about your appearance. With proper alignment, you can clean them easier and avoid more severe and costly problems in the future.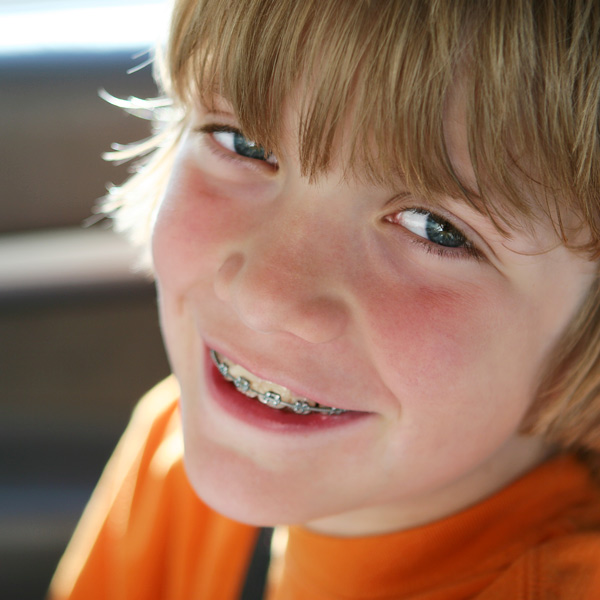 What to Expect with Braces
The majority of people see a beautiful smile as the most obvious advantage of getting orthodontic treatment. During your treatment plan, our goal is to make the process as comfortable as possible for you. After we finish your plan and remove the braces, you'll have a boost in self-confidence with your beautifully aligned rows of pearly whites. The duration of your treatment typically ranges between one and three years. The required time depends on the rate of growth for your face and mouth, as well as the severity of your alignment issue. Everyone grows at their own rate, and their response to orthodontic treatment varies. This factor makes the time to complete your case deviate from what we originally estimated. An important factor in patients keeping their treatment as efficient as possible is the diligent use of the headgear or rubber bands we prescribe them. Early treatment procedures, also known as interceptive procedures, can be as short as six months.
Your Life While Wearing Braces
Many patients wonder how braces affect what they can eat, and our response is listing what you shouldn't eat during your treatment plan. During the first week, your diet will be fairly restricted. Stick with soft food on the first day wearing braces, and avoid eating hard breads, raw vegetables, or tough meats. In a short time, you'll be able to advance to foods like cucumbers. The important lesson is to protect your braces and other orthodontic appliances for the duration of your treatment plan. The team at Cambridge Centre Dental Care will gladly explain all you need to know about caring for your braces. Straighter teeth are just a quick call away. Give us a call today to schedule an appointment and let us find the right orthodontic treatment to beautify your smile.