Skip to Content
Cosmetic Dentist Cambridge
Cambridge Centre Dental Care Transforming Smiles with Cosmetic Dentistry
For patients who don't like their smiles, our Cosmetic dentists at Cambridge Centre Dental Care provides cosmetic dentistry to fix the imperfections. You can completely recreate the look of your smile and improve its function with procedures to treat a variety of dental imperfections. Issues like stains, chips, cracks, and spacing between your teeth are all easily treatable. Every service you receive at our practice gets performed by a friendly and caring staff of dental professionals. We'll make sure you're comfortable and relaxed throughout your visit. With gentle hands and expert knowledge, our team can alter your teeth's appearance for an ideal aesthetic, including the colour and shape. Whether you have minor flaws or major embarrassments, Cambridge Centre Dental Care has the selection of cosmetic treatments to perfect your smile.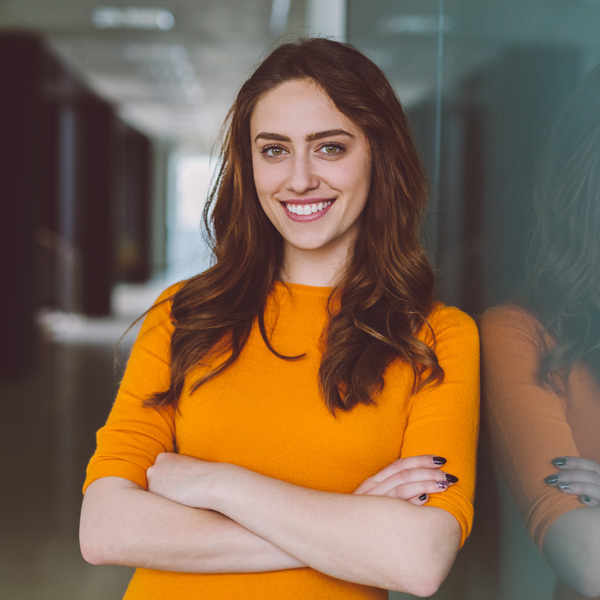 Select the Procedure that's Right for You
When you visit Cambridge Centre Dental Care for cosmetic treatments, our dentists and staff will work with you find the procedure that fits your needs and budget. We listen to your concerns and questions, and we'll give you honest answers and advise you on which treatment options offer the benefits you desire. Give us a call today to schedule an appointment and get a smile you can truly be proud of.
Our Teeth-Enhancing Cosmetic Treatments
Cambridge Centre Dental Care has spent decades beautifying the smiles of our patients with safe and effective treatments. We'll gladly help you get the perfect dental appearance you deserve at our comfortable office. Our selection of cosmetic dentistry services includes the following:
Teeth Whitening
Professional teeth whitening has become a popular procedure for patients to undo years of staining and darkening. The whitening process allows our dentist to lighten your teeth and reduce or remove stains, which gives you a more attractive smile.
Dental Crowns
Using a dental crown, we can completely cover, or cap, a tooth, improving its strength and keeping it protected. Crowns come in a variety of materials, including gold, porcelain, and porcelain fused to metal. With porcelain crowns, you get an appearance that closely resembles your natural teeth.
Dental Veneers
These thin laminates get bonded directly on the front of your natural teeth to correct imperfections like uneven spacing, chips or cracks, and discolouration. Our dental specialists create veneers to fit your teeth precisely, and we can give them the shade and shape of your choosing for a perfect, natural-looking smile.
Bonding
Our dentists use bonding to alter and improve your teeth's appearance or close gaps. We apply a resin material to your teeth, shape it to correct any imperfections, and use a special light to harden it. With bonding, we can alter your teeth's shape and colour to give them a natural-looking aesthetic enhancement.