Skip to Content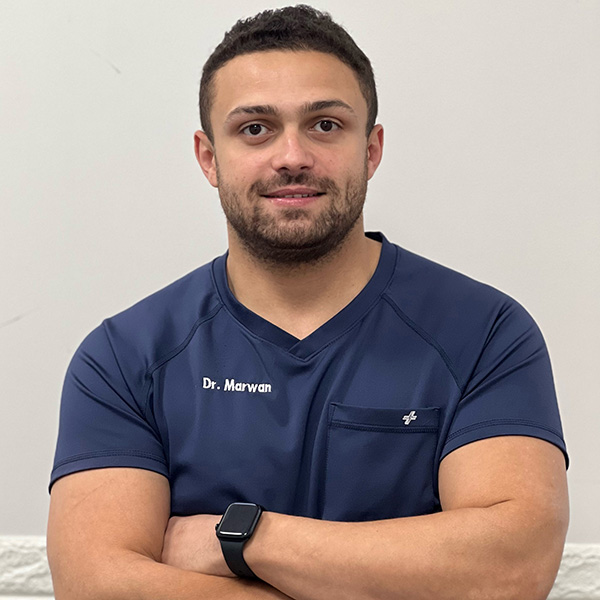 Dr. Marwan Elaraby
Dr. Marwan Elaraby is a general dentist at Cambridge Centre Dental Care, where you will find some of the area's best specialist dentists. Dr. Marwan is licensed by the Royal Colleges of Dental Surgeons of Ontario (RCDSO) and the Newfoundland and Labrador Dental Board. He is a qualified surgical and prosthetic implant professional who has a track record for providing flawless restorative and preventative dentistry, as well as remarkable implant-supported prosthesis and hard and soft tissue augmentations. He offers a variety of solutions here at Cambridge Centre Dental Care, including invisible aligners, emergency dental services, and routine dental care. He is patient-oriented and always looking for ways in which he can give back to the community.
Dr. Marwan works closely with his support staff and all other dental experts here at Cambridge Centre Dental Care to ensure that every single client receives exceptional patient experience. When you are looking for a dentist you can truly trust to look after your dental needs, look no further. Contact the clinic today to book your appointment!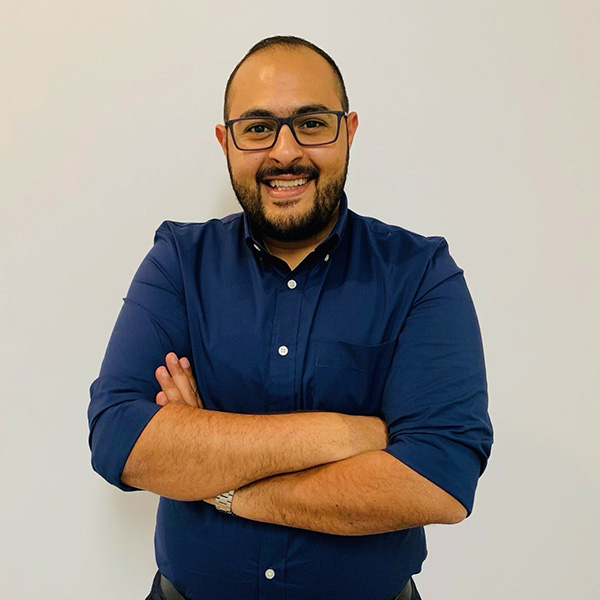 Dr. Marc Farid
Cambridge Center Dental Care is pleased to welcome Dr. Marc Farid. Dr Marc was born and raised in Alexandria, Egypt. After his primary and secondary education he fulfilled a life long desire when he was accepted to dental school at Alexandria University. After graduation in 2013, Dr Marc entered general dental practice in his home country to gain experience before moving to Canada end of 2014. After completing the Canadian equivalency process, he fulfilled his qualifications in the province of New Brunswick. After that he moved back to Ontario to be closer to his family where he lived in the beach town of Port Elgin. There, he was involved in the community and served his patients with excellence, compassion, and a warm and welcoming personality. Dr. Marc excels in Pedodontics and cosmetic dentistry.
Dr. Marc then decided to move forward with his career and purchased CCDC along with his friend Dr. Marwan
In his free time, Dr Marc enjoys swimming, soccer, fishing and other water sports. Dr Marc is currently welcoming new patients.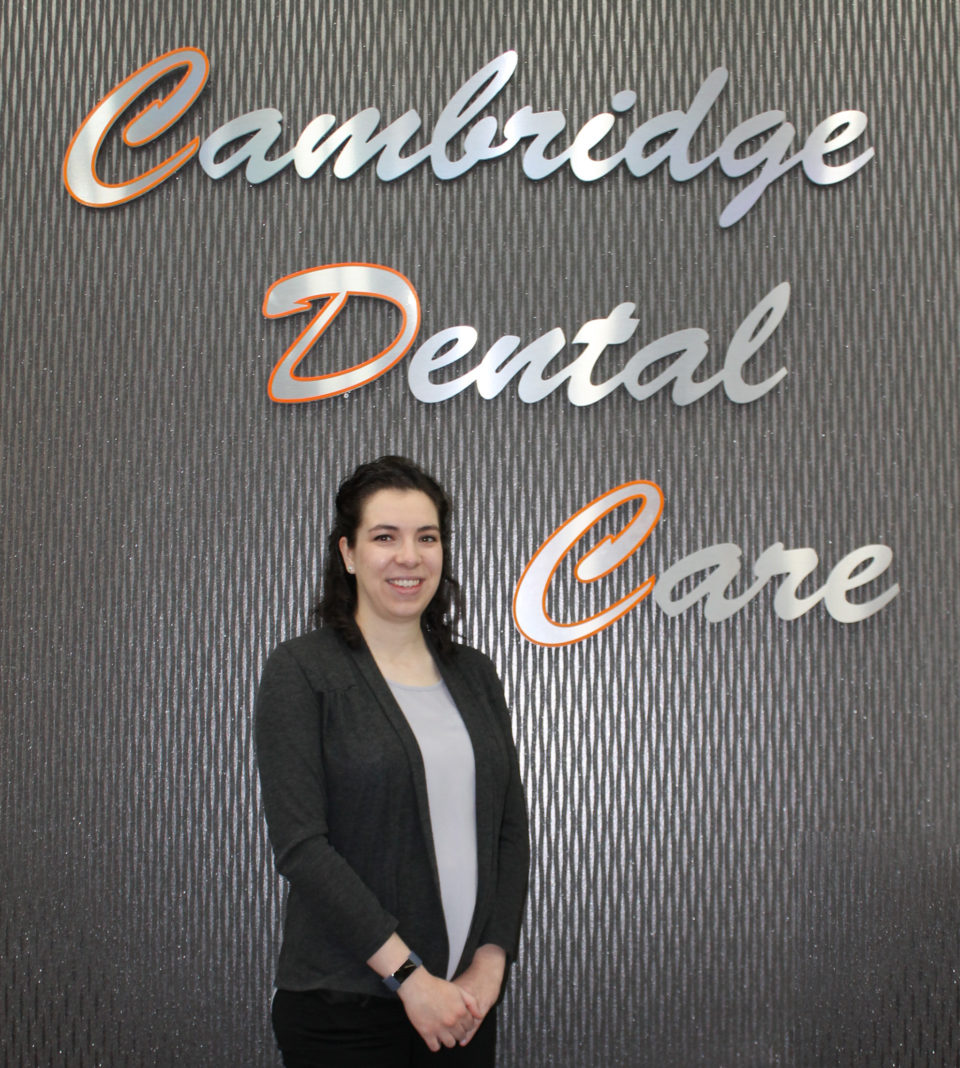 Dr. Stephanie Harper, DDS
Dr. Stephanie Harper began her post-graduate studies at the University of Toronto in 2009 studying physiology and chemistry, obtaining an Honors Bachelor of Science. She continued her studies at U of T graduating with a Doctor in Dental Surgery in 2013. Since then she has been practicing family dentistry in Cambridge, Ontario. She offers comprehensive dental treatment to patients of all ages and is a certified provider of nitrous oxide sedation. She always aims to provide a comfortable experience, especially for dentally-anxious patients and younger patients who may be new to dentistry. Additionally, she is an active member of the Ontario Dental Association and the Academy of General Dentistry.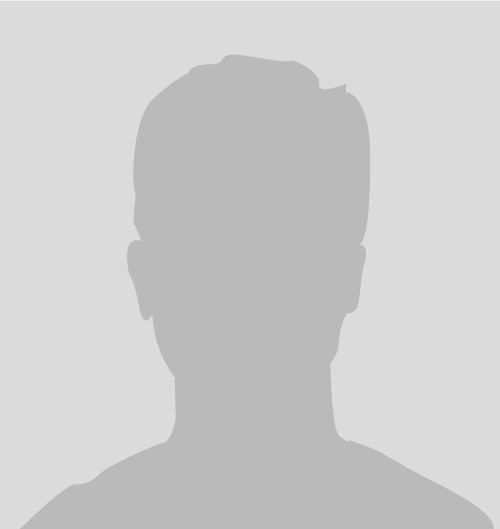 Dr. Michelle Broydell, DDS
Her post-secondary education began at the University of Western Ontario where she graduated from the Bachelor of Science Honours program in Biochemistry. Bitten by the science bug, she continued on to complete her Masters in Biochemistry the next year with a full scholarship from the Medical Research Council of Canada. But dentistry was her calling and soon she completed her Doctor of Dental Surgery degree at the University of Western Ontario. Dr. Broydell practices all aspects of general dentistry with a focus on orthodontics. She is a certified Invisalign provider since 2005.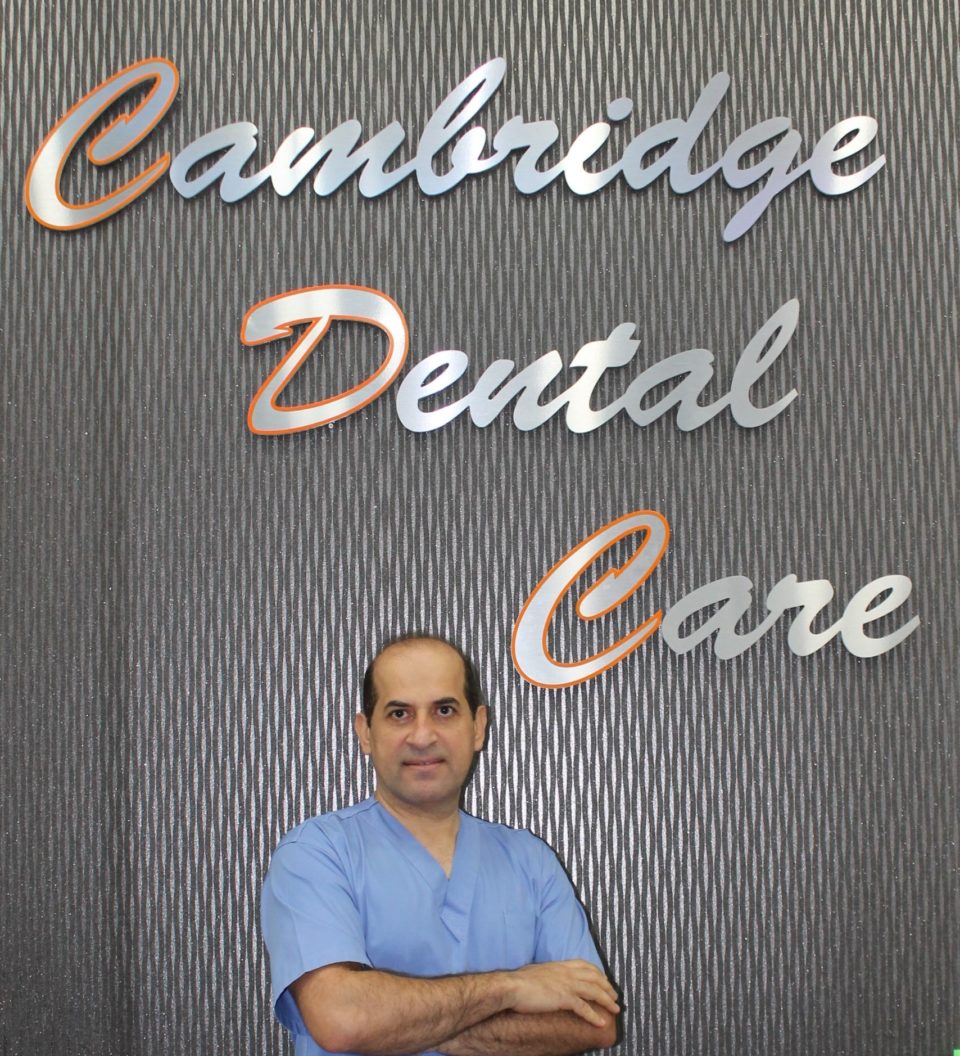 Dr. Mazin Hamdi , BDS, DDS
Hi I'm Dr. Hamdi and I have more than 25 years of extensive experience in dental practice since I graduated in 1994 with a Bachelor of Dental Surgery Degree in Dentistry. I also hold a  Master degree (MSc) in conservative dentistry and fellowship of the international congress of Oral  Implantologist (ICOI) in  2015.
My dental skills include cosmetic dentistry, restorative,  root canal treatment, oral surgery, prosthetics and implant dentistry, with a passion to  helping patients to achieve the optimum level of oral health.
I  focus on explaining procedures and place extreme value in educating my patients on dental treatment including how to avoid problems from reoccurring in the future.
When I'm  not busy perfecting other people's smiles I enjoy reading, traveling and attending different events with my family and friends.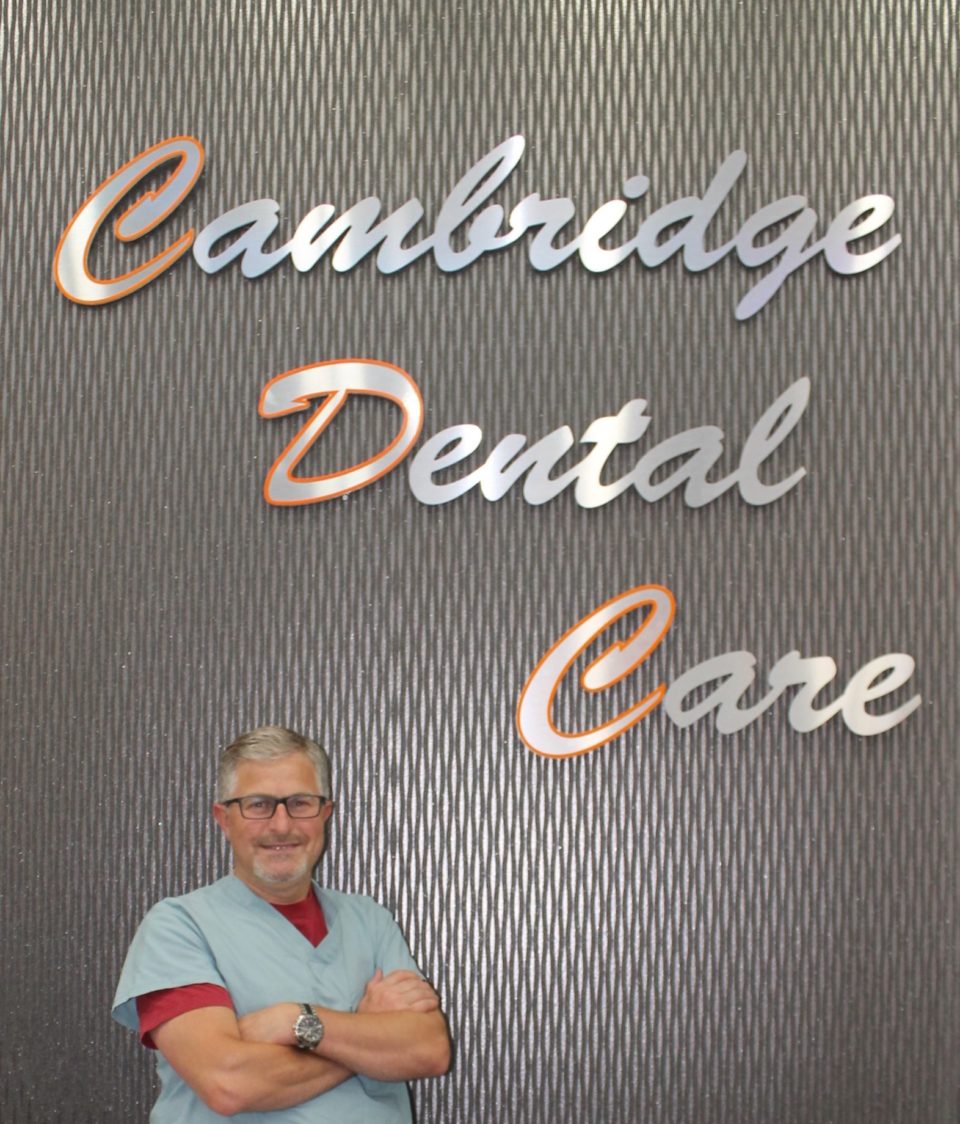 Dr. Firas Al-Qadhi– Anesthesiologist
Hello, I am Dr. Al-Qadhi.
I am a staff Anesthesiologist at Guelph General Hospital as well as an assistant clinical professor at McMaster University. I completed my Anesthesiology training at the University of Ottawa, and was certified by the Royal College of Physicians and Surgeons of Canada, in 2010.
In my free time, I enjoy cycling in the summer and snowboarding in the winter, with my family.
I have been working at Cambridge Dental Care, for over 2 years. I enjoy helping their patients achieve a relaxing dental experience, through the use of safe and comfortable anesthetics for their dental procedures.
Please feel free to come in for a consultation regarding the use of general anesthesia for your dental treatment. Dr. Rashid and my team of registered nurses look forward to making your sedated dental experience, as relaxing and comfortable as possible.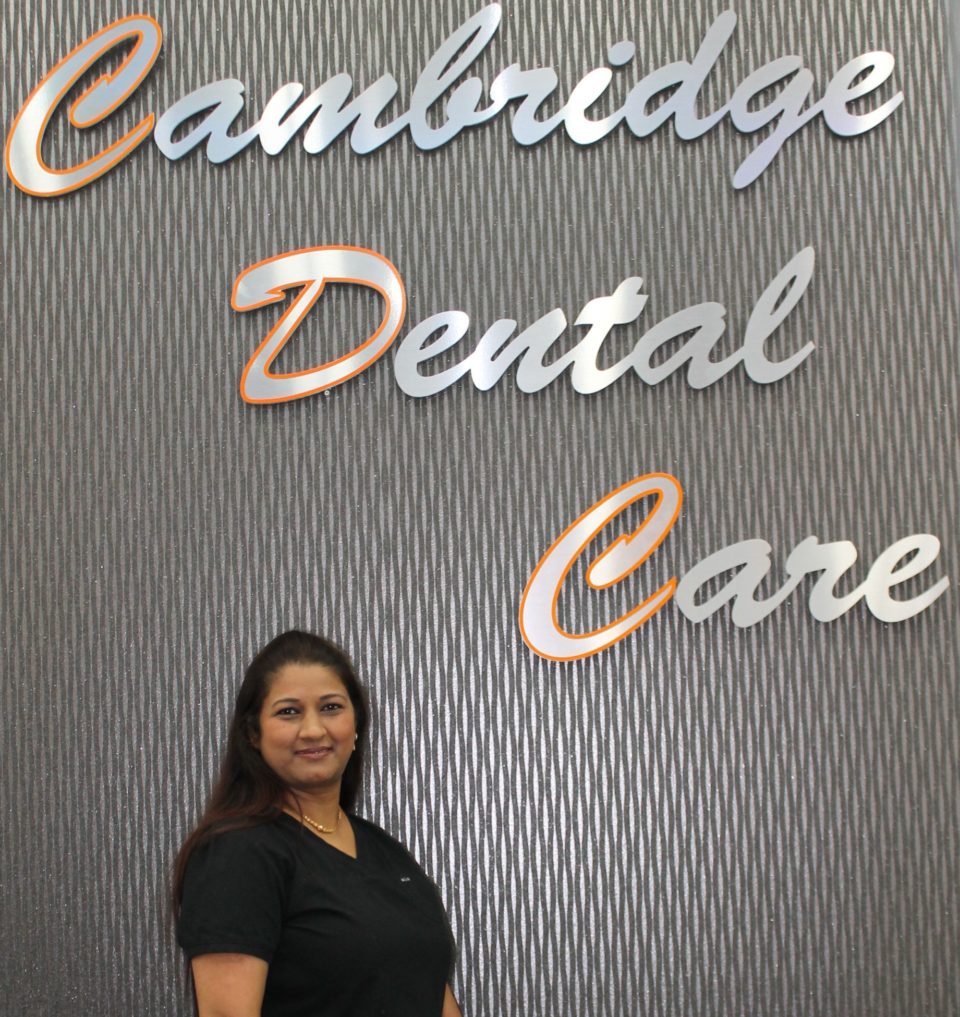 Shalini – Dental Assistant
Hi! I'm Shalini and I have been a team member at Cambridge Dental for over 2 years. I graduated from Confederation College in Thunder Bay. My positive and caring personality helps our patients feel comfortable during their visit. I strongly believe dental offices should not be a place of fear and I strive to be as helpful as possible and going above and beyond for our patients' needs and care.
When I'm not at work you can find me spending time with my family, cooking, and shopping.